TESTIMONIALS
Bodo Haas, Berlin
"EVENTWIDE provides you with all the entrepreneurial tools you need to start up a new business: booking system, marketing support, and website. This way you get to focus on what you really want to do: Building your business and providing customers with a unique furniture experience.
It gives you the freedom to navigate through daily challenges with a maximum of autonomy, not having to implement a load full of standard requirements. This freedom proofs to be a great motivation every single day and it makes you authentic and real in your appearance towards your customers and business partners. Consistent development of the product range gives me certainty to be able to convince customers with EVENTWIDE products for a long time."

Bodo Haas, franchisee since 2010 –
EVENTWIDE Berlin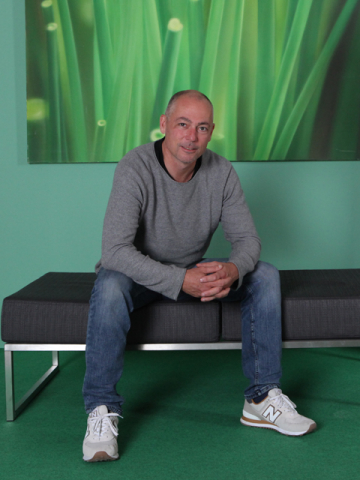 Thomas Pedit, Tyrol
"Love was one of the reasons making me return to Tyrol. It was time to leave Vienna and the film business which I had been working in before. The potential, great quality and creativity compared to other hire furniture was obvious. In combination with the professional support (from the booking system to the start-up training), I didn`t hesitate long before I moved across the Alps to Tyrol, bringing EVENTWIDE with me into a completely new market. Since then, my partner Franz Müller and I are working with a lot of enthusiasm and focus on our goals, many of which we have achieved already.
What I really appreciate about the EVENTWIDE franchise system is, it allows us to take a very entrepreneurial approach and operate very independently."

Franchisees Thomas Pedit and Franz Müller jointly managed the EVENTWIDE Tirol location between 2011 and 2020 - since Franz Müller's retirement, Thomas Pedit has continued to operate the location alone.